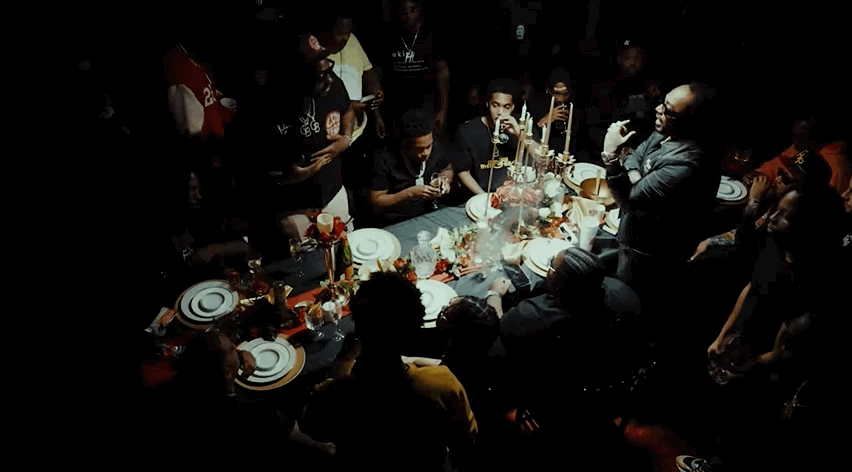 Icewear Vezzo created the blueprint for success in the Detroit rap scene. Preparing a new effort that explores his rise, Vezzo announces 'Rich Off Pints 3,' his next mixtape. The conclusion to his signature mixtape series, which has positioned the rising star into mainstream appeal. 'Rich Off Pints 3′ focuses on Vezzo's efforts to put the streets behind him once and for all, and to turn quick profits into lasting wealth. His newest single "The Commision" should be a nice starting point for Vezzo.
The new song features guest spots from Payroll Giovanni and Peezy, who along with Vezzo, helped lay the groundwork for the modern Detroit rap scene: Peezy, along with rappers like Babyface Ray and DameDot, was a member of the crucial collective Team Eastside, while Payroll ran with the seminal rap group Doughboyz Cashout prior to his Big Bossin' days.
Adorned with the low note piano instrumentals that pair so well with Vezzo's slick talk, Rich Off Pints 3 is the product of a man who has been through hell in the pursuit of better days, with songs that reflect the reality of Detroit street life and others that prove that Vezzo understands that money alone does not make a person rich.
Home to recent singles, like the diabolical "Richer Than My Opps," and the sneering "Sicc Of Y'all," Rich Off Pints 3 arrives June 29th via Vezzo's own Iced Up Records.
Source: Icewear Vezzo