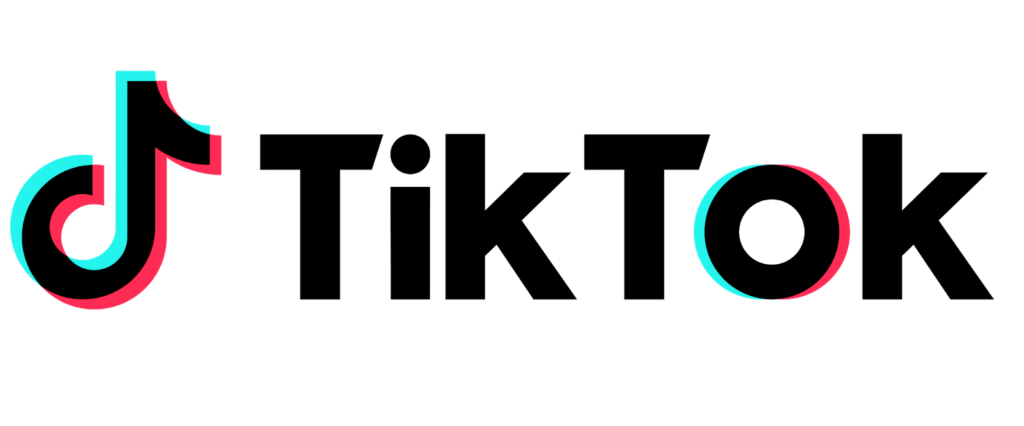 Each week, the TikTok Treats newsletter gives a snapshot of the state of music on TikTok, touching on trending hits, emerging artists, superstar moves, ascendant memes, and much more. 
Check out noteworthy stories from the world of TikTok this week: 
Harry Styles just debuted at #1 on the Billboard Hot 100 with his new single "As It Was," and it comes as no surprise that the new song is massively popular on TikTok. The song's wistfully nostalgic, yet somehow still feel-good vibe has struck a nerve with the community, who have created over 650k videos with the sound. The immensely catchy "As It Was" proves to be the perfect soundtrack to living your best life in the big city, inventive green screen-assisted dancing, proud plant dads displaying their greenery, elaborate bathroom choreography, and much more. Though there's no specific trend associated with the song (yet), "As It Was" demonstrates the breadth and variety of creative responses that folks on TikTok have to their favorite new songs. 
 
Atlanta rapper Latto is sitting two spots behind Harry on the Billboard Hot 100 with her song "Big Energy" and its recent remix with Mariah Carey. With over 150k video creations on multiple sounds, "Big Energy" is a hit on TikTok too, buoyed by Latto's Halle Berry-assisted promotion of the song on her own page, and a post from Mariah about the remix that scored over 5 million views. Beyond "Big Energy," Latto is emerging as one of TikTok's favorite rappers, engaging with trends, mugging for the camera, and sharing highlights from her career (including a recent Fallon performance) for her 5+ million fans. Lately, Latto has been focusing on her 777 album highlight "It's Givin," possibly her next hit to explode on the platform.

 

Since joining TikTok last month to announce the release of his final album Legendaddy, a Daddy Yankee renaissance has risen on the platform. The Latin music legend is making major waves on the app, with both his 2005 hit "Rompe" and 2022 hit "BOMBÓN" (685.6K+ creations) ft. Lil Jon & El Alfa sparking viral dance challenges. With over 394.3K+ creations combined between two sounds, the reggaeton classic "Rompe" has inspired a sensual dance challenge. Meanwhile, "BOMBÓN" has kicked off a lively dance challenge of its own, started by two brothers @hermanosleon2667, helping the song amass over 700K+ total creations combined between two sounds. "BOMBÓN" is perfect for creators who want to try some new dance moves at the beach, by the pool, and at home with their cute babies. Daddy Yankee has even taken to the sound on his own account to share behind-the-scenes footage of the "BOMBÓN" video shoot.

 

Throwback R&B hits consistently find a way to thrive again on TikTok–just ask Mint Condition or Bell Biv Devoe. This rings true again this week, with R&B trio Guy's 1988 track "I Like" (275.3K+ creations) rising on the platform thanks to a catchy dance trend, started by creator @elidadonn. The track's sultry, yet funky opening inspires creators to show off their smoothest moves at the gas station, with their teammates after a basketball game, and with their friends at prom. Many celebrities and TikTok favorites such as Lizzo, Skai Jackson, and Shenseea are putting their best foot forward and participating in the trend. Renowned songwriter, and original member of Guy, Teddy Riley even joined TikTok to show appreciation to the creator for starting the dance trend and to let everyone know that he'll be duetting some of the best #ILikeChallenge creations as a "thank you" for all the immense support the TikTok community is showing the song and the group.

 

Drill music thrives on TikTok, partially for the exhilarating sonics, but also because both TikTok and drill music find innovative ways to breathe new life into nostalgic hits. Previewing a snippet of his new single "In My Head" on his TikTok page in March, Lil Tjay encouraged his fans to make 10K videos to the snippet before he officially released it. Tjay's drill makeover of Iyaz's 2009 hit "Replay" generated 59K+ videos before the release and 159K+ to date, inspiring creators to show off their songwriting skills in open verse challenges, soundtrack a one-on-one game of basketball with their significant other, and document their hair care routine. Lil Tjay also shared a couple of videos using the sound on his page, highlighting his favorite creator verses, inducing vertigo while documenting a trip to Dubai, and sharing a clip of him performing the song at a show for the first time. Lil Tjay's TikTok strategy paid off big time–the song garnered over 100k pre-orders and over 20 million Spotify streams en route to a #33 debut on this week's Billboard Hot 100.

 

The TikTok community is always eager to hear snippets of unreleased music. Rising artist Leah Kate is seeing success with "10 Things I Hate About You." After she shared a snippet of the song on her TikTok page in March, Leah wrote the catchy pop track as a dedication to the things she hates about her ex. The emphatic countdown of dislikes in the song's lyrics resonates with creators who share the ten things they dislike about their exes, imagine themselves hearing their daughters breaking up with future ex-boyfriends, and list their pet peeves. Leah Kate also interacted with her song, sharing videos of her hearing it on the radio for the first time and singing it while riding with her tour bus driver.
The '90s was a golden era for House Music, filling dancefloors across the globe with dramatic vocals, thumping 4/4 beats, and immaculate vibes. Inspired by his love for that era, producer Never Dull created a seamless mashup of two timeless classics: "Gypsy Woman" by Crystal Waters and "The Bomb! (These Sounds Fall into My Mind)" by The Bucketheads. Never Dull posted the mashup, entitled "Gypsy In My Mind," on March 26th, and since then, the song has taken off, generating over 169k creations in the past few weeks. "Gypsy In My Mind" is the sound behind a colorful new trend, in which creators use TikTok's Rotoscope filter to transform themselves into dancing cartoons (the cartoons look cool, but will not dance for you). The trend perfectly suits celebrations of all kinds, from successful schoolyard matchmaking, to gratitude for a dream job, to picking the ideal place to live. "Gypsy In My Mind" even makes for a good time without the rotoscope filter. Few people seem to be as excited about the trend as Never Dull himself, as he's fired up the Rotoscope filter to respect the power of a club DJ and make fun of his dog's begging habits.
The European Broadcasting Union, organizers of the Eurovision Song Contest, has announced it has selected TikTok as its "Official Entertainment Partner" for the 66th edition of the event in May. Hosted in the Italian city of Turin, with 'The Sound of Beauty' as its theme, for the first time TikTok's global community of one billion will be at the heart of the event. Both the Semi-Final shows and the Grand Final itself will be streamed on TikTok via the Eurovision account, in a unique new vertical format that combines the official broadcast with a view into the contest's backstage, while the performances are going on. The TikTok community will also have access to backstage content from all the participating artists' first rehearsals, exclusively on TikTok.
Eurovison's TikTok account will feature exclusive content every day throughout the contest, including a daily highlights video as well as behind the scenes action as the contest takes over Turin. Dedicated national programming for TikTok fans will be unveiled in the coming weeks. The hashtag #Eurovision2022 is now live for TikTok and Eurovision fans around the world to showcase their creativity and celebrate the joy of the world's biggest and most loved song contest. To be part of the magic of Eurovision follow @Eurovision. The countdown to Turin begins on TikTok. For full information about TikTok's Eurovision partnership, check out the newsroom: https://newsroom.tiktok.com/en-gb/tiktok-becomes-official-entertainment-partner-of-eurovision-song-contest-2022-uk. 
Check TikTok's newsroom for more noteworthy stories: newsroom.tiktok.com
Source: Audible Treats and TikTok