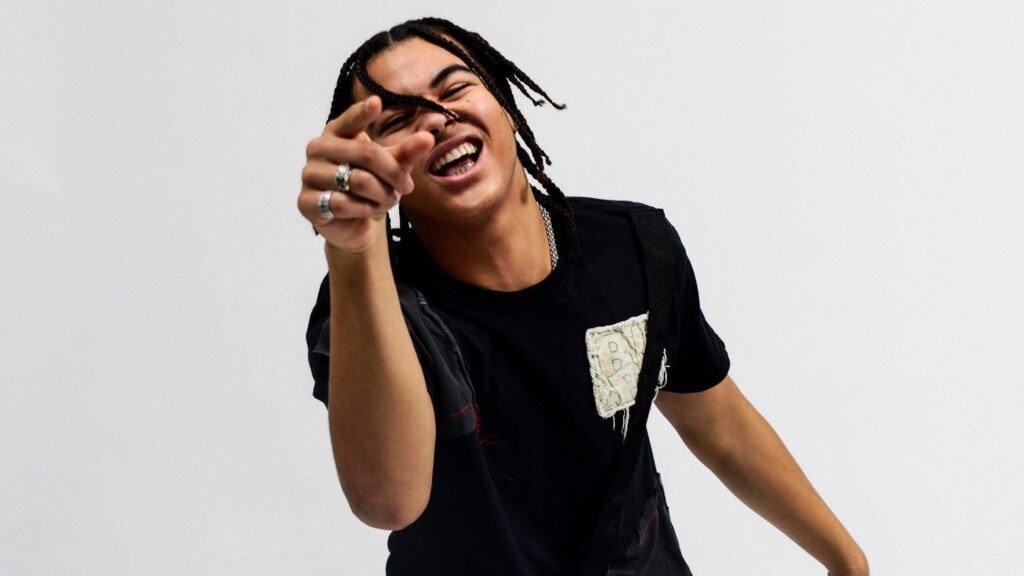 24kGoldn is back with a highly infectious new track, "In My Head" featuring Travis Barker. The song arrives alongside an official video, which was co-directed by Golden and Andrew Sandler, and follows Golden out on the open road where the presence of his ex is inescapable…or is it all in his head? 24kGoldn enters the metaverse in a big way showcasing his very own avatar in the official video, which was created by Golden himself alongside leading avatar tech company, Genies. Watch as the avatars takeover his mind and cause him to see flashes of her everywhere he goes. 
Golden is also set to embark on his 14-date 'Better Late Than Never' North American headline tour this May with Lil Bean and additional support Bailey Bryan. The run kicks off on May 6 in Denver and wraps up on May 25 in Nashville. Full list of dates below.
Rounding out the innovative single launch and serving as the virtual kickoff of the upcoming tour, 24kGoldn, together with Roblox and Sony, is rolling out the El Dorado Concert Experience – an immersive virtual concert on Roblox, today at 4:00 PM PDT. Highlighting the high-fidelity experience, 24kGoldn will deliver his first public performance of "In My Head," plus "Mood" and other hits from his debut full length El Dorado. The experience also features a full storyline, pitting 24kGoldn against an evil version of himself in a battle to save the city of "San Dorado," a fictional city inspired by a mashup of 24kGoldn's hometown San Francisco and El Dorado, the mythic city of gold. During the concert, 24kGoldn will take fans through the overgrown city, perform at reimagined iconic locations, and give each song a unique, creative backdrop. Roblox fans showed up in droves ahead of the performance to visit the 'world' of San Dorado, completing Goldn-centered quests and notching 1M unique visitors in the first 24 hours. More information can be found on Roblox.com.
Fri, MAY 6 – Denver, CO
Sun, MAY 8 – Des Moines, IA
Mon, MAY 9 – Minneapolis, MN
Wed, MAY 11 – Chicago, IL
Thu, MAY 12 – Columbus, OH
Fri, MAY 13 – Ann Arbor, MI
Sat, MAY 14 – Toronto, Canada
Mon, MAY 16 – Philadelphia, PA
Thu, MAY 19 – New York, NY
Fri, MAY 20 – Norfolk, VA
Sat, MAY 21 – Washington, DC
Mon, MAY 23 – Durham, NC
Tue, MAY 24 – Atlanta, GA
Wed, MAY 25 – Nashville, TN
Source: Columbia Records