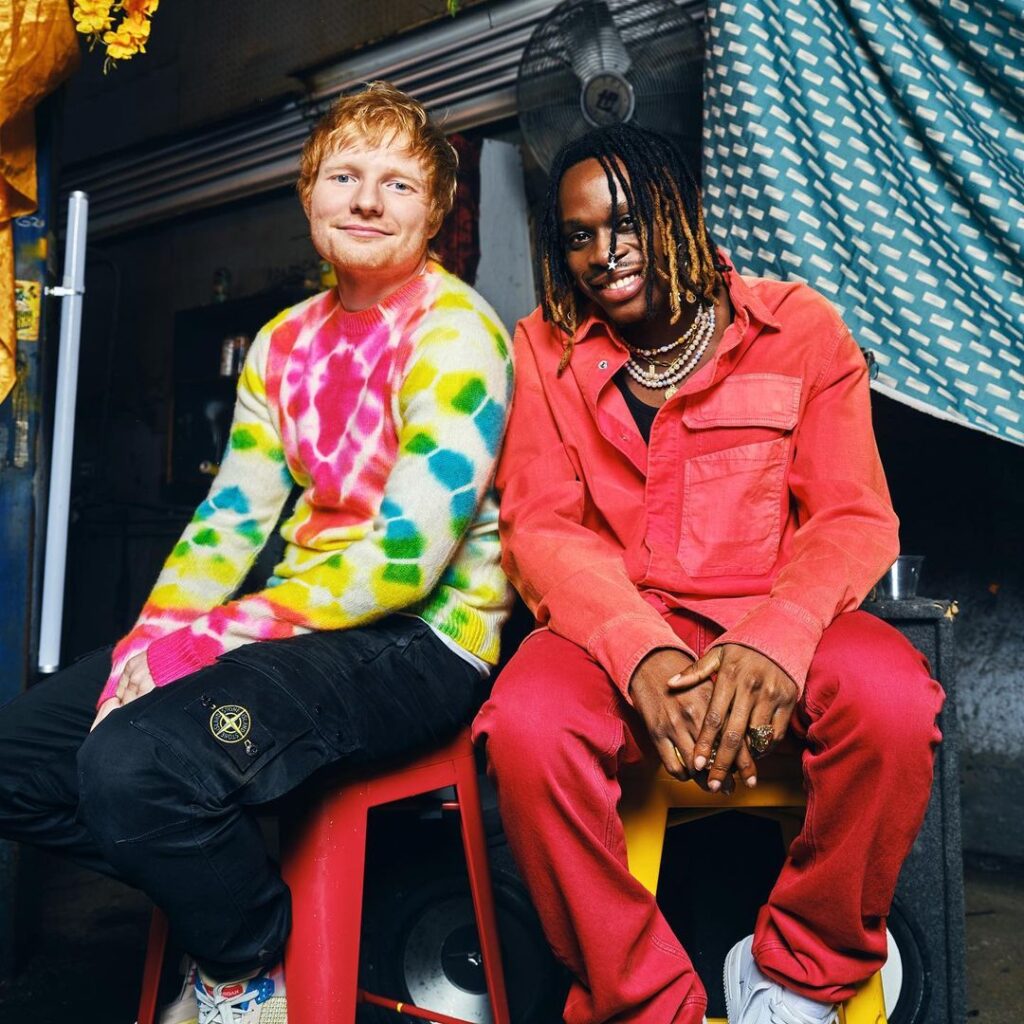 Nigeria's Fireboy DML caught quick fire the later half of 2021 with chart blazing single "Peru." Soothing on the eaes and catchy, Fireboy's single was definitely a highlight in a year for of amazing music releases. Now he concludes his 2021 by enlisting one of the most accomplished music artists in recent history Ed Sheeran for the official remix.
Ed's soft vocals blend in perfectly with the fast paced afro beat that blends perfectly with DML's voice that ends of 2021 with musical bliss. Along with the audio, the pair team up on a entertaining music video that even has Sheeran dancing to Afrobeats which was a pleasant surprise.
"I recorded a verse for it… and it's a song that's blowing up in Nigeria and Ghana at the moment and their club scene runs over Christmas. So you basically put a song to the club in the middle of December, which would seem a weird thing to do in England."

Ed Sheeran teasing the collaboration via a conversation with Elton John via NME Magazine
The remix is on all DSPs via EMPIRE.