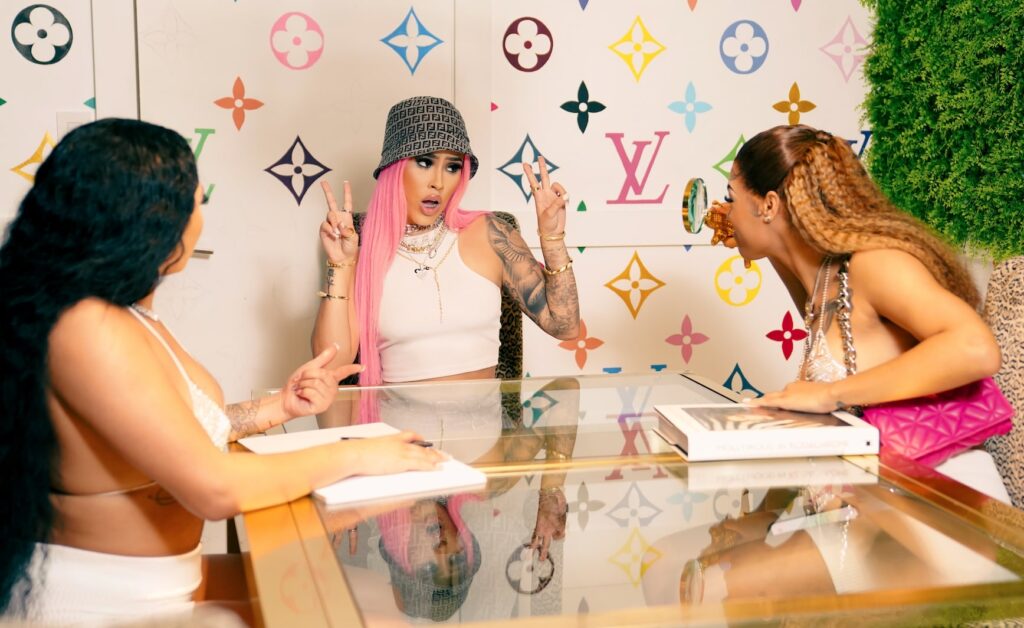 The only way to ensure you kick the New Year off right is to close the current one out properly and that's exactly what Lunchbox Records, founded by Grammy-nominated triple threat LunchMoney Lewis, signee Lil $o$o (@lilsosodon) does with her latest drop. Appropriately titled "Bad Attitude," the SFL Xavi-produced Pop leaning Hip-Hop track personifies the South Florida native's larger than life personality that led to a co-sign from Kodak Black. With a colorful music video to match, fans can instantly tap into $o$o World and get a glimpse of what to expect from her debut EP dropping early 2022. 
"Sometimes guys claim I have a bad attitude, when honestly I'm just not interested and don't give them my time or attention. When I listen to the record I feel like a boss ass bitch; I feel empowered as well as happy. It's a fun outgoing song and it'll make you wanna shake ya ass," say's the rising rapstress about the meaning behind the song.
-During high school, her life took a turning point when she began to gain popularity on Instagram, even getting shouted out by artists, such as Cuban-American singer Malu Trevejo. She then met her first true love, rapper and record producer Jayo Sama, whose child she became pregnant with while still a student. After she and him moved in together, anticipating the birth of their firstborn, the ultimate watershed in her life occurred: the love of her life was fatally shot. Motivated by both her heart wrenching grief and the inner strength that was fueled by their upcoming newborn, Lil $o$o's main focus became being the best mother. Therefore, she started writing as a hobby, utilizing it as a way to both heal and have fun.