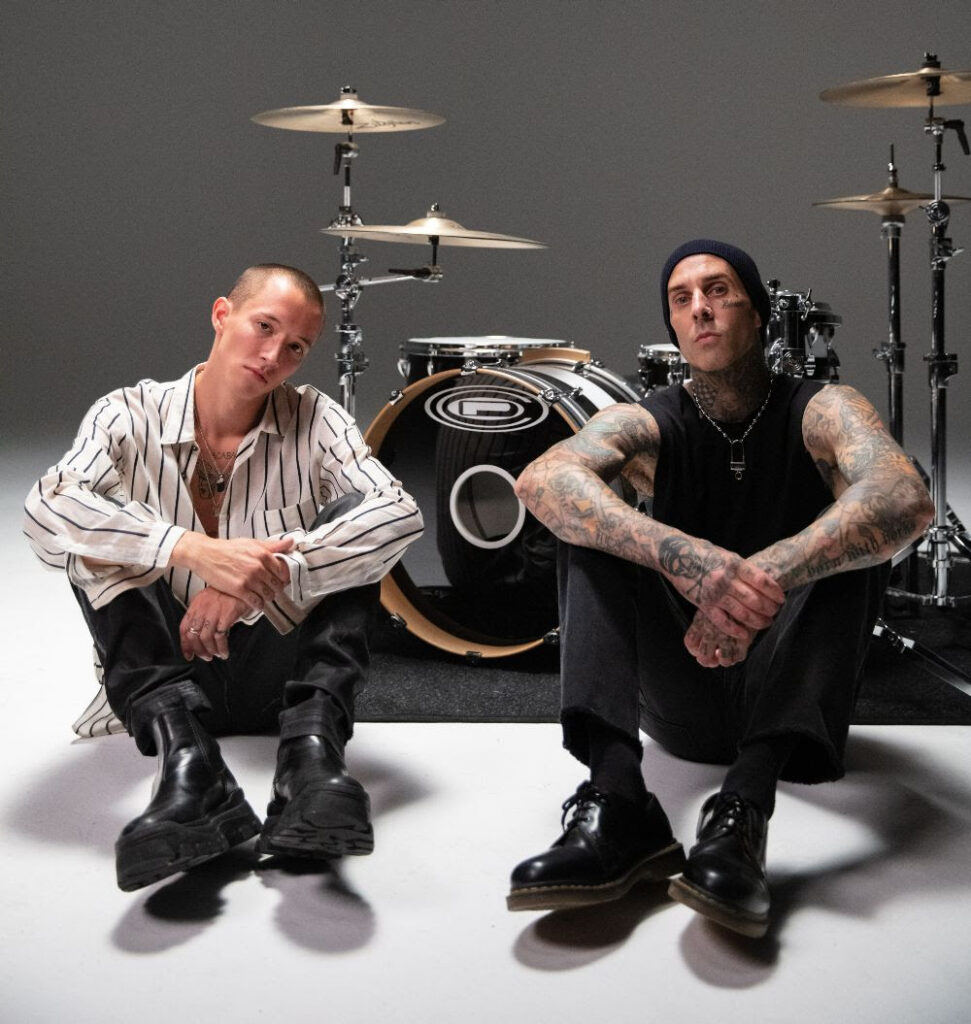 Jack Kays and Travis Barker have released their collaborative EP 'MY FAVORITE NIGHTMARES' via Columbia Records. The 4-track project continues Jack's exploration of themes surrounding mental health and features previously released song "OUTRUN MYSELF." See full tracklisting below. To accompany the EP, Jack and Travis have shared the official video for opening track "SIDEWAYS." Watch the Andrew Sandler-directed visual starring both artists HERE.
 
In speaking about the EP, Jack says: "I feel like society loves to romanticize the successful recovery from mental illness but doesn't like to address people during the process as they're trying to combat and overcome it. When people listen to this project, I want those who are experiencing that to feel heard and feel accepted. It's called 'MY FAVORITE NIGHTMARES' because it's my favorite parts of the worst parts of myself."
 
Kays and Barker first connected in the summer of 2020 while Jack was still living in Washington DC. Fast forward a couple months and the pair joined forces at Travis' studio in LA and began working on what would become the start of 'MY FAVORITE NIGHTMARES.' With three songs nearly complete, Jack switched gears to focus on his debut project MIXED EMOTIONS. 
 
Following the release of his debut project in January, Jack returned to the songs he made with Travis. Knowing he wanted 'MY FAVORITE NIGHTMARES' to be four tracks, Kays revisited an acoustic song he had written called "SIDEWAYS." He and Barker exchanged a few versions of the track after adding guitars, bass, drums, etc., giving it new life and making it the perfect song to complete the EP.