It seems as two of the biggest Hip-Hop connoisseurs re-established an alliance, thus putting their differences aside and came together for something beneficial.
On Thursday night (December 9), both Kanye West and Drake both performed in front of a sold-out show of 70,000 patrons in lieu of former notorious kingpin and gang-leader Larry Hoover to be released from prison. The duo performed at the Los Angeles Memorial Coliseum which lasted approximately two-hours for the event. The "Free Larry Hoover" benefit concert also premiered on Amazon Prime Video, Twitch, and in selected IMAX theatres. 
The primary reason for the event is to bring awareness for both prison and sentencing reform. While still supporting legal reform, the petition to bring Ex-Convicts to become community activists and acquire social reform – the benefit concert highlights the need of a second chance from non-violent offenders. 
Today in the U.S., over 3,200 inmates are serving life sentences without the possibility of parole for nonviolent offenses – 80% of which are drug related. Within such, 65% are Black, 18% are Latino, and the remaining 16% are Caucasian.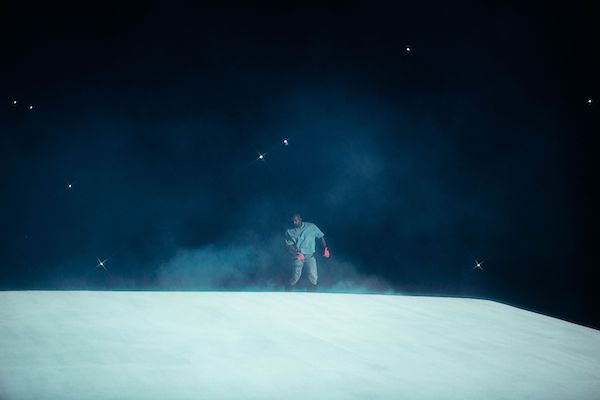 In Kanye West fashion, he brought out his church choir to belt out their traditional Sunday best, whilst Kanye jogged down his catalogue of timeless hits, including "Jesus Walks," "Stronger," "All of the Lights," and his solo rendition of "N***as in Paris."
And of course, Yeezy pled for his beloved estranged wife, Kim Kardashian towards the end of his segment but not after closing with, "Can't Tell Me Nothing," to which Drake accompanied the megastar side-by-side. 
Drizzy Drake on the other hand, took the stage by storm and performed some of his numerous hits, more focused on records from his current project Certified Lover Boy.
Records such as "Way 2 Sexy," and "Knife Talk" ravaged the sold-out crowd. 
To say the least, the concert was beyond monumental. Check out the full length concert after the jump: