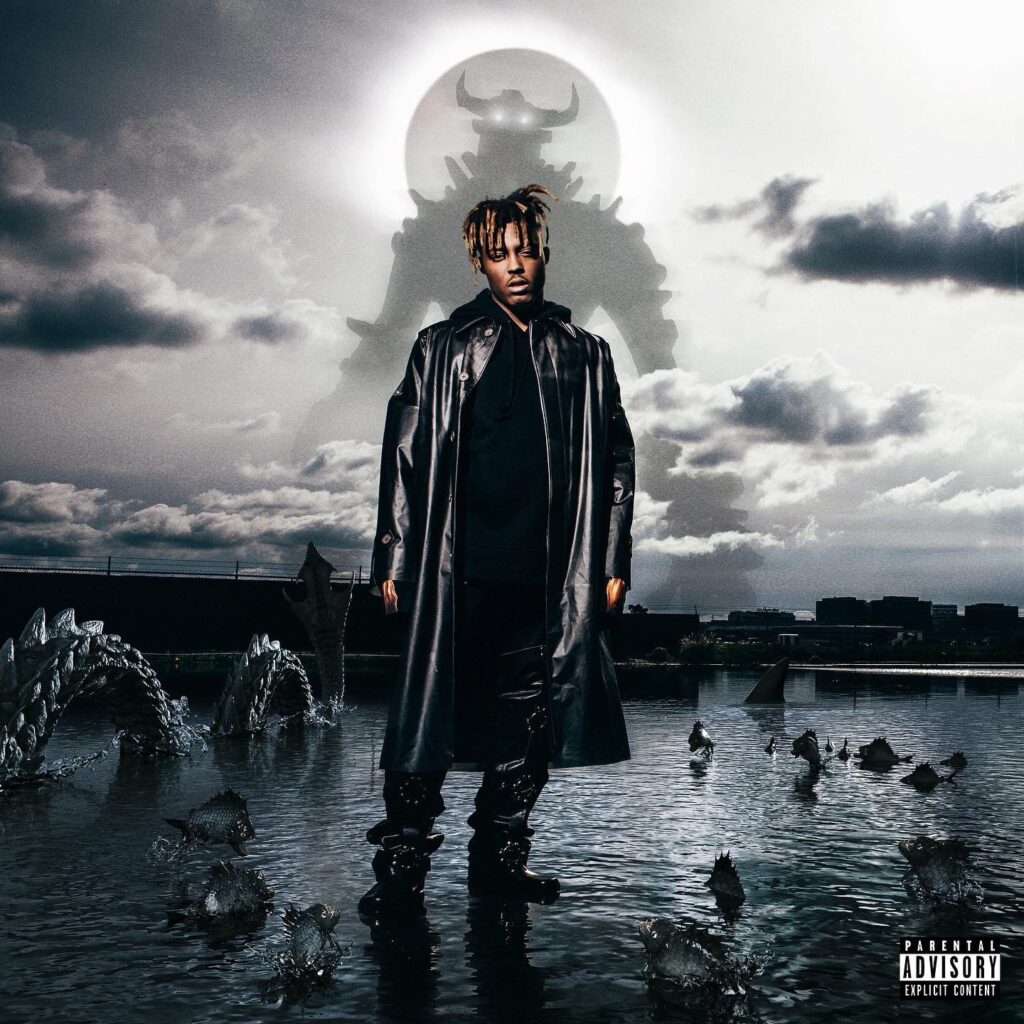 With the pending release of Juice WRLD's second posthumous album Fighting Demons less than 12 hours away, the tracklist and cover art for the incoming album have been released. The cover art features Juice WRLD standing in front of various monsters or demons in the background, successfully converting the name of the album into a visual. 
The tracklist stretches the length of eighteen tracks with features from Justin Bieber, Polo G, Trippie Redd, and Suga from BTS. The album features three interludes, two of them featuring Juice WRLD and one featuring Eminem.
With the tracklist and cover art now released, anxious ears await the chance to finally listen to the second posthumous release from the Chicago megastar. The release of Fighting Demons will serve as the first domino to fall as the release of the Juice WRLD documentary, Juice WRLD: Into the Abyss is set for December 16th on HBO Max. With Juice WRLD fans excited to dive into new music from their favorite artist, nothing truly matters unless the music is good. The journey to get to this point has been a challenging one for Juice WRLD's team as they've been under immense pressure from fans. Hopefully the music and documentary are quality enough to appease the rabid Juice WRLD fanbase.